Guided by Faith: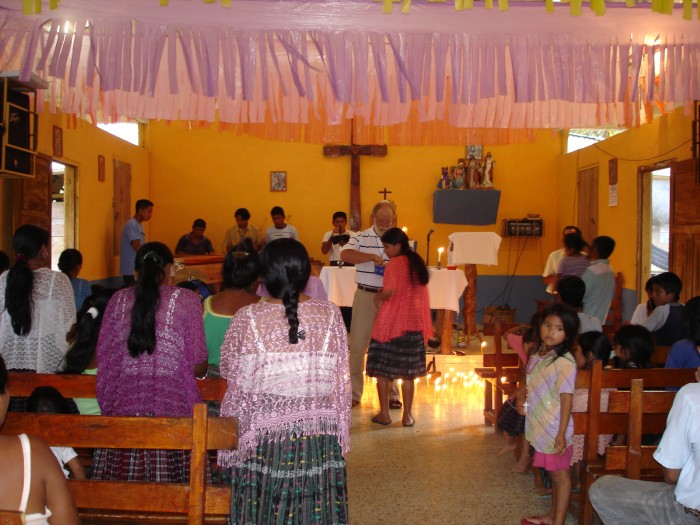 Above: One of the original founders of the mission in Guatemala, Norm Kaesburg, leading a village church service.
Hope for the Rio Dulce is an organization powered by faith – the faith of the local villagers and the faith of our supporters.
Most Q'eqchi' people have a Christian faith as strong or stronger than anyone you will meet. They also enjoy the community that their churches provide. The predecessors to Hope for the Rio Dulce built 5 village chapels, to allow villagers to better practice their faith.
We work with the villages and local church leaders to maintain the chapels and work with the villagers in support of their beliefs.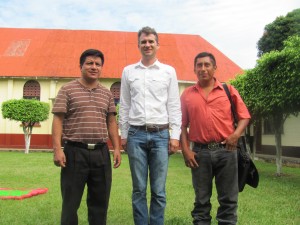 Above: Father Samol, Pastor of Livingston (on left) meeting with Ryan Eckert, President of Hope for the Rio Dulce, and Luis Xol, village leader.
Above all, we do what we do in the name of our Faith.
It is what motivates us to work on behalf of those in need – to do something to make the world more in God's image.
The majority of our support comes from people of faith and the Catholic church. It is their faith, too, that brings our work to life.