The Rio Dulce – a beautiful, but relatively unknown corner of Guatemala: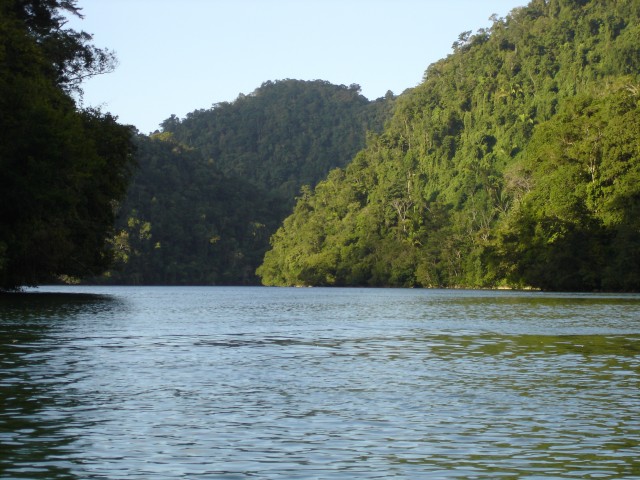 Rio Dulce means "fresh water river" in Spanish. The Rio Dulce is a wide, slow moving body of water in Eastern Guatemala, that flows from Lake Izabal to the Caribbean Sea. The river is surrounded by two national preserves – Rio Dulce National Park and the Biotopo Chocon Machacas (a preserve to protect the habitat of the Manatee).
The Rio Dulce is a tropical paradise, with large areas of untouched forest and aquatic life.
There are few roads and most travel is conducted by boat.
The river meets the sea at the town of Livingston, Guatemala. Livingston the municipal capital of the area and main tourist hub for the Rio Dulce. Visitors can also access the river at the towns of Rio Dulce/Fronteras.
Between these two main towns lie small Q'eqchi' villages, scattered throughout the forest.